Weekly Newsletter Subscription
Τα Δελτία Μουσικής Πληροφόρησης αποτελούν έναν νέο θεσμό. Πρόκειται για ηλεκτρονικά Δελτία που αποστέλλονται κατά τακτά διαστήματα μέσω e-mail και θα περιλαμβάνουν σταχυολόγηση αξιόλογων μουσικών συμβάντων.
Αποδέκτης του Δελτίου Μουσικής Πληροφόρησης μπορεί να γίνει οποιοσδήποτε κάνοντας εγγραφή μέσω του ιστότοπου στον κατάλογο αποδεκτών.
Weekly newsletter free subscription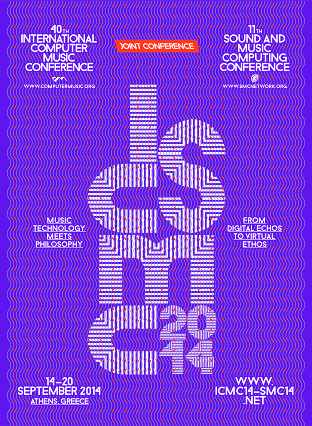 Joint Conference:
ICMC │SMC│2014
14-20 September 2014
40th International Computer Music Conference
11th Sound and Music Computing Conference
www.icmc14-smc14.net
IEMA become member of the Network of Museums and Cultural Institutions of the Athens Historical Center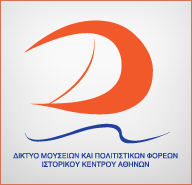 Click on a day to view this week's musical events
Free Scores
Search engine for Free Music Sheets
Iannis Xenakis
Information and full catalogue of compositions by the composer.
Dimitris Dragatakis
Full catalogue of compositions.
Other composers hosted in the IEMA website

Folk music events in Greece.
Music resources on the Internet

HOME PAGE
Welcome to the
Music Portal
of
ΙΕΜΑ
's
Musical Information Centre
, official member of the
IAMIC
(International Association of Music Information Centres).
IEMA is hosting this year (2012) the
Annual Meeting and Conference of IAMIC
in Athens from
21-25 Iune 2012
.
Subject of the Conference is "Music Information and Society".

The Portal contains musical information and is intended to serve as a starting point in any musical subject.
Most of the database material is still in Greek. A translation process is in progress.
Digital Archive of Greek Music Culture
Thematic Catalogue of Greek Musical Life
Music catalogue according the kind of music
Ancient Musical Cultures
Institutions, Initiatives...
Early Music
Composers, Performers...
Classical - Romantic
Institutions, Initiatives...
20th century
Institutions, Initiatives...
World Music
Europe, Asia, America...
Jazz - Blues
Composers, Performers...
Rock
Research, Bibliography...
Other musical species
Pop, Heavy Metal...
Film music
Composers, Performers...
Greek Music Information Center News