Weekly Newsletter Subscription
Τα Δελτία Μουσικής Πληροφόρησης αποτελούν έναν νέο θεσμό. Πρόκειται για ηλεκτρονικά Δελτία που αποστέλλονται κατά τακτά διαστήματα μέσω e-mail και θα περιλαμβάνουν σταχυολόγηση αξιόλογων μουσικών συμβάντων.
Αποδέκτης του Δελτίου Μουσικής Πληροφόρησης μπορεί να γίνει οποιοσδήποτε κάνοντας εγγραφή μέσω του ιστότοπου στον κατάλογο αποδεκτών.
Weekly newsletter free subscription

MUSIC OF THE EARLY INDEPENCE (19TH C.)
Independent Greece in the 19th century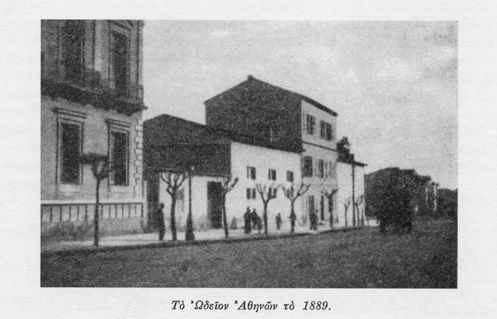 Western music was almost unknown to mainland Greeks in 1830, when over 350 years of Ottoman domination came to an end. The only exception was
Konstantinos-Agathofron Nikolopoulos
(Smyrna 1786-Paris 1841) of Peloponnesian origin who lived and worked in Paris.
Ioannis Capodistrias (1776–1831) from Corfu, the first governor of Greece, appointed Athanassios Avramiadis to teach Western music at the newly founded orphanage on Aegina. After 1837, when "Il barbiere di Siviglia" became the first opera to be performed in Athens, the state, in imitation of the Ionians, started importing itinerant opera companies to entertain foreigners residing in the capital, often arousing the hostility of the local Greeks. Neglecting musical education, the state spent lavishly on Italian companies until 1868. Schools of Byzantine chant (1837) and military music (1843–55) were founded but were short-lived.
After 1870 Western music, including opera, gradually won a wider public. Several private musical societies flourished between about 1870 and 1900, and in 1871 the Athens Conservatory was founded, also as a result of private initiatives. Three composers and teachers dominated 19th century music in Athens: Dimitrios Dighenis (d 1880), the Italian Rafaele Parisini (c1820–1875) and Alexandros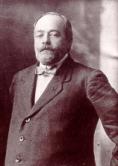 Katakouzenos (1824–92), director of the Athens Conservatory until 1891. Parisini, who lived in Athens from 1844 and composed, among other works, "Arkadion", a popular tone poem for wind band, established the private society "Euterpe" (1871–5), modeled on the Corfu Philharmonic Society. The Athens Philharmonic Society (1885–1900) and the Omilos Philomousson (1893–1900) were initially rivals, but later merged. The former was also propagating Western music among Greek communities in Alexandria, Egypt and Constantinople. After 1880 other excellent musicia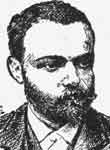 ns, mainly Ionian-born and Italian-trained, came to Athens: Georgios Lambiris (1833–89), composer of over 60 songs, piano pieces and a lost opera, the Lambelet brothers, Napoleon and Georgios, the Kaesaris brothers, Iossif and Spyridon, Dionyssios Lavrangas, Lavrentios Camilieris, Ludovicos Spinellis, Georgios Axiotis, Dionyssios Rodhotheatos (1847–96) and Spyridon Samaras (a student at the conservatory), who is also the co-writer of the Olympic Anthem (1896).
An Armenian opera company introduced operetta to Athens in 1873. In 1888 the first Greek opera company, "Elliniko Melodrama", performed Xyndas' "O ypopsifios vouleftis" ('The Parliamentary Candidate') at the Boukoura Theatre, Athens,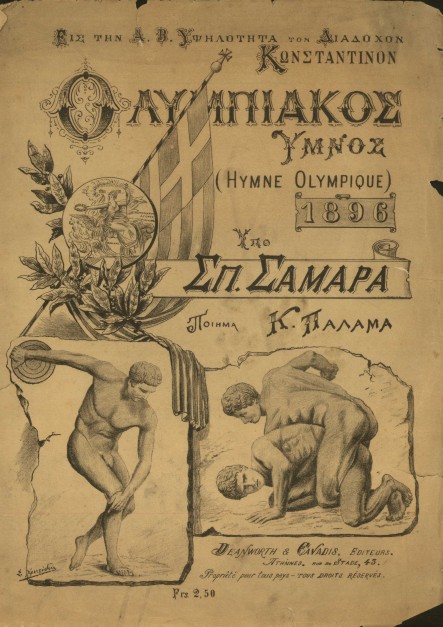 under the baton of Napoleon Lambelet. Although the company made successful tours to Egypt, Turkey, Marseilles and elsewhere, it survived only until 1890. This period saw the emergence of komidhyllio, a Greek vaudeville usually based on adaptations of foreign texts interspersed with native songs. Its main exponents were the writer Dimitrios Koromilas (1850–98) and the song composers Dimitrios Kokkos (1856–91) and Ludovicos Spinellis, who saw komidhyllio as a stepping-stone towards a national school of opera. In 1900 Spinellis and Dionyssios Lavrangas founded another Elliniko Melodrama, which led a struggling existence, unassisted by the state, until 1943. The growing popularity of Greek operetta led in 1908 to the founding of a permanent company, "Elliniki Operetta", in Athens; this was followed by many other operetta companies. It is estimated that about 1000 operettas by Greek composers were performed between 1900 and 1940.

[Based on a text written by G. Leotsakos. Editing by Kostas Moschos. Translation-Editing: Natalia Tsakmakidou]